Today's episode is a continuation of Laura's conversation with Melanie DeSimone on the topic of when people around us try to help, but end up hurting us.
In today's chat, the two talk about:
being in the "range" of normal grief of child loss within the first three to five years
when we are made to feel shame by others (who have never lost a child) by not being back to doing things in our lives after a certain period of time
how to deal with pressure from those who are trying to get us to pick up where we left off before our child died – especially in the area of church ministry
Click here to listen to the first half of Laura and Melanie's talk.
Melanie DeSimone has lived on a small homestead for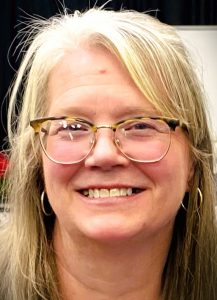 twenty-five years, nestled in rural Bibb County, Alabama. Along with her husband, Hector, she raised four children, along with dozens of various farm animals. Since her son, Dominic, ran ahead to Heaven in 2014, she has spent a great deal of her time and energy writing about their family's grief journey and ministering to the bereaved parent community through her blog, thelifeididntchoose.com, and in person through speaking. In her spare time, Melanie loves hugging and playing with her two grandsons, sewing small one-of-a-kind handcrafts, and reading lots of books from many different points of view.
(Note: The views and opinions of our guests outside of this podcast may not be in agreement with GPS Hope.)
Links Mentioned in this episode:
Connect with Melanie: website  or on Facebook
To ask us to bring the Hope Mobile and do an event near you email us at office@gpshope.org
REMEMBER TO SAVE THE DATES OF AUGUST 1-3, 2024 TO JOIN US FOR THE SPECIAL CONFERENCE AND CELEBRATION EVENT FOR THE 10 YEAR ANNIVERSARY OF GPS HOPE!
Click here to find out more about the Bereaved Parents USA gathering where Laura will be speaking July 21-23.
Click here to become a monthly partner, giving hope to other parents, or to give a special gift to keep this podcast going, along with providing  other needed resources to bereaved parents.
(GPS Hope is a 501c3 nonprofit and runs on the financial support of those who believe in passing along the hope they have received to others.)
Birthdays:
Avery Gingerich arrived on June 14th. He bloomed on earth to blossom in heaven.
If you would like your child mentioned on the podcast the week of his or her birthday, click here to fill out the short form with the needed information.
The special song written for our children's birthdays I Remember Well can be heard here.
Remember to Hold On Pain Eases; there is HOPE!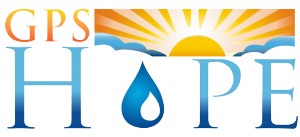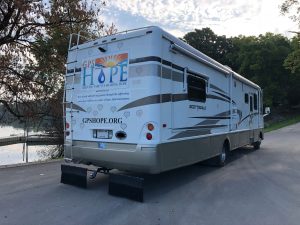 To have Laura come and minister at your event, contact us at office@gpshope.org.
Grieving Parents Sharing Hope (GPS Hope