Season Topic: The Many Facets of Forgiveness
This week, we discuss forgiving the guilty; those who had a hand in our child's death, whether it was directly or indirectly.
Your two choices
You can keep dwelling on it, rehearsing all the reasons why you should remain bitter and why that person does not deserve to be forgiven.
You can choose to release that person in your thoughts and forgive them (which does not mean you are okay with what they did and there is no need for justice, especially if it is an issue where the law is involved).
Forgiveness is for YOU
We might say or think, "I can't forgive." The truth is, we won't forgive because we feel justified in blaming and making someone pay for what they did. Refusing to forgive is not hurting them; it is hurting you like a cancer eating you up and killing your soul. It is like drinking poison and expecting the other person to die. As long as you hold onto unforgiveness, you are chained to that person, being dragged around with your anger and bitterness.
Forgiveness does not depend on whether or not a person deserves that forgiveness. It isn't even based on if they are sorry for what they have done. Forgiving that person is not offering them a way out; you are giving yourself a gift. A gift you deserve to have and unwrap!
Becca's doctor
Hear about the person Laura finds herself needing to forgive multiple times, that probably caused Becca's death and what he did.
How do I forgive them?
It is so very worth fighting through to be set free in this area, so we spend a bit of time on this question. First, we need to realize and accept that it is a conscious decision we make that goes beyond our feelings, and that it won't be a one-time thing, but a process. We discuss how Jesus was able to forgive, and a specific insight is shared that can help us follow His example.
It helps to do an action
Quite often we need to do something tangible or take an action to put us on the needed path to forgive the person who caused our child's departure from this earth. In this podcast, several suggestions on what to do are made, including speaking your forgiveness out loud. To have all of the prayers talked about in this series on forgiveness, submit your name and email address below.
As you determine in your heart to take these steps, God will be faithful to meet you. You will find yourself having to forgive this person less often, until one day you suddenly realize you truly have forgiven them and are free of the painful grip they once had on you.
Birthdays:
Kyle Terry was born on 5/24/90 and is forever 28.
Each week I will announce the birthdays coming up of our children who are no longer here, so that our listeners can remember them with you. If you would like your child added to the list click here to fill out the needed information.
The full song I Remember Well (which is the background song during the birthday segment) can be heard here.
Links referred to in this episode
GPS Hope & Healing Retreat: To find out about the retreat in Iowa (or any other upcoming GPS Hope & Healing retreats) where you can be ministered to body, soul and spirit, click here.
Pay it Forward: If GPS Hope has brought you hope and light in your grief journey, please consider helping us reach more grieving parents who find themselves hurled onto this same unwanted path. Click here to support GPS Hope monthly or to give a special gift.
And please remember to Hold On Pain Eases; there is HOPE!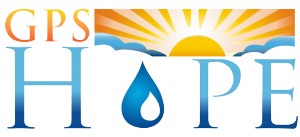 You are safe here. No masks needed…
Grieving Parents Sharing Hope (GPS Hope) is here to walk with parents through the darkness of child-loss, guiding them to a place of hope, light and purpose. This is a safe place for anyone who has lost a child from this earth. There is no shame or judgement in where you are in this journey, including if you are struggling in your relationship with God or your faith has been completely shattered.
To have Laura come and speak or sing at your event, contact us at office@gpshope.org.