In the last seven weeks, we have been in a series of people in the Bible who lost a child.
We have looked at
• Adam and Eve who were the parents of the first person who died in the Bible (#49: The First Death in the Bible was a Son Who Was Murdered)
• David, who lost an infant son (#50: A Rainbow Baby in the Bible)
• What we could learn from Mary, the mother of Jesus at the death of her son (#51: Three Things we Can Learn from Jesus' Mother After the of Our Child)
• We looked at Job and there was so much there we can learn from in our own grief, there were two episodes (#52: Why Did God Allow Me to Suffer Like This and #53: Trying to Find God in the Midst of Our Deepest Pain)
• Naomi, the mother-in-law of Ruth was very bitter after the death of her husband and both sons, but God restored her life (#55: From Fullness to Bitterness to Fullness Again)
• Last week I shared some thoughts on both Jacob and Jairus, who had their children returned to them (#56: Reunited with Our Children)
This will be the last episode of this series.
We all had hopes and plans for the future of our children. No matter the age of the death of our child, none of us planned for our own future to not include our child who is no longer here with us.
There are times that an entire group of children are wiped out such as mass shootings.) Unfortunately, this isn't new. In this episode, we look at a couple of groups in the Bible, who as a mass of parents, had that future taken from them in an instant.
Even if our children died in the same or similar way of others, some of the issues we deal with may be the same, but our individual grief is still unique and different than any other person's grief.
There are things we can do, to help ourselves, which are shared with the listeners, including making sure we are connected to others who are ahead of us on this journey.
This episode is sponsored in loving memory of Isaiah Santell.
Links Mentioned in this episode:
Click here to sponsor a podcast in loving memory of your child.
Get a schedule for the May 2020 live online Grieving Parents Sharing Hope Together.
Click here to become a monthly partner, giving hope to other parents, or to give a special gift to keep this podcast going, along with providing  other needed resources to bereaved parents.
(GPS Hope is a 501c3 nonprofit and runs on the financial support of those who believe in passing along the hope they have received to others.)
Birthdays:
Chris Rueben was born on May 19 and is forever 16.
Ryan Drew was born on May 19 and is forever 31
Isaiah Santell was born on May 22 and is forever 16.
Kyle Terry was born on May 24 and is forever 28.
Flora Mae Sparger was born on May 24 and is forever 12 days.
If you would like your child mentioned on the podcast the week of his or her birthday, click here to fill out the short form with the needed information.
The special song written for our children's birthdays I Remember Well can be heard here.
Remember to Hold On Pain Eases; there is HOPE!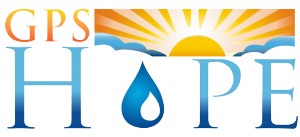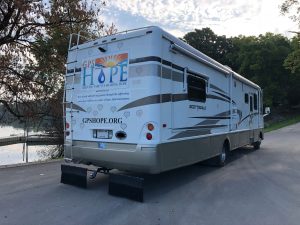 To have Laura come and minister at your event, contact us at office@gpshope.org.
Grieving Parents Sharing Hope (GPS Hope) is here to walk with parents through the darkness of child-loss, guiding them to a place of hope, light and purpose.
It is a safe place for anyone who has lost a child from this earth. There is no shame or judgment in where you are in this journey, including if you are struggling in your relationship with God or your faith has been completely shattered.