There is no training for being a bereaved parent. It is a very dark place, and we can feel utterly alone, as if no one understands. But those of us who have lost a child do understand, and we want to walk with you, especially through the darkest part of your grief.
In this episode there will be things shared that are important for you to know. Not in the way of a "to do" list, but more of a "give yourself grace" list.
I asked some of my friends who have been on this journey for a while to share a word with those of you who are new on this unwanted path. This week we will hear from:
I know at the beginning, it doesn't seem like it at all, but…
It is possible to have hope in the midst of your intense pain.
It is possible to have light break through the darkness.
It is possible to laugh and have joy in your life in a new way.
It is possible to live a life of meaning and purpose again.
Not only is it possible, but it is probable, if you stay connected with bereaved parents who are living in that place, including those who are here at Grieving Parents Sharing Hope.
I pray that after listening to these discussions about being a newly bereaved parent, you can have a glimmer of hope that it is possible to not stay stuck in the event of your child's death, but to find a way to live again that honors his or her life.
(Note: The views and opinions of our guests outside of this podcast may not be in agreement with GPS Hope.)
Links Mentioned in this episode:
Find out more about The Grief Cruise: http://gpshope.org/go/cruise
Listen to Laura's songs she is the process of rerecording for a CD: Together Forever   and  I Remember Well
Don't forget to give this podcast a rating and review to help other grieving parents find us!
Click here to become a monthly partner, giving hope to other parents, or to give a special gift to keep this podcast going, along with providing  other needed resources to bereaved parents.
(GPS Hope is a 501c3 nonprofit and runs on the financial support of those who believe in passing along the hope they have received to others.)
Birthdays:
Jake Kalicki was born on January 12 and is forever 17.
Matthew Cole was stillborn on January 15.
Joshua Caldwell was born on January 16 and is forever 28.
Tate Kwiatkowski was born on January 16 and is forever 69 days.
If you would like your child mentioned on the podcast the week of his or her birthday, click here to fill out the short form with the needed information.
The special song written for our children's birthdays I Remember Well can be heard here.
Remember to Hold On Pain Eases; there is HOPE!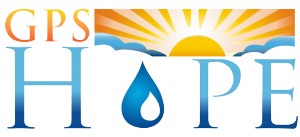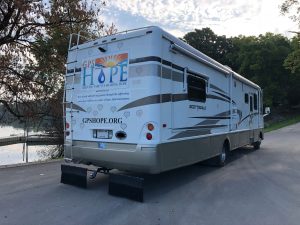 To have Laura come and minister at your event, contact us at office@gpshope.org.
Grieving Parents Sharing Hope (GPS Hope) is here to walk with parents through the darkness of child-loss, guiding them to a place of hope, light and purpose.
It is a safe place for anyone who has lost a child from this earth. There is no shame or judgment in where you are in this journey, including if you are struggling in your relationship with God or your faith has been completely shattered.