When our child dies, it is more than just a moment in time for us. It is a continual, ongoing loss. However, most of the people around us see it as an event; as something we should be able to "get over," and it can really hurt.
People we thought who would be there for us seem to go on with their lives, forgetting about our child and the huge gaping hole it leaves in our lives and in our hearts.
Today you will hear part of Laura's discussion with guest, Melanie DeSimone, about the many thoughts and feelings we can have when we are hurt by those around us who don't even seem to try and understand what it is like to lose our child from this earth.
Melanie DeSimone has lived on a small homestead for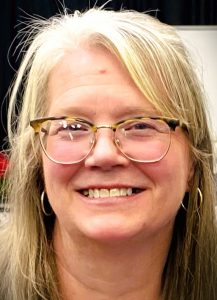 twenty-five years, nestled in rural Bibb County, Alabama. Along with her husband, Hector, she raised four children, along with dozens of various farm animals. Since her son, Dominic, ran ahead to Heaven in 2014, she has spent a great deal of her time and energy writing about their family's grief journey and ministering to the bereaved parent community through her blog, thelifeididntchoose.com, and in person through speaking. In her spare time, Melanie loves hugging and playing with her two grandsons, sewing small one-of-a-kind handcrafts, and reading lots of books from many different points of view.
(Note: The views and opinions of our guests outside of this podcast may not be in agreement with GPS Hope.)
This podcast episode was sponsored by Omnia Masoud in memory of her son, Ocean Yohannes Emru Campbell. 
Links Mentioned in this episode:
Connect with Melanie: website  or on Facebook
The reduced cabin prices for joining GPS Hope on a cruise have been extened for two more weeks! Get more information!
Sponsor a podcast episode in memory of your child.
Click here to become a monthly partner, giving hope to other parents, or to give a special gift to keep this podcast going, along with providing  other needed resources to bereaved parents.
(GPS Hope is a 501c3 nonprofit and runs on the financial support of those who believe in passing along the hope they have received to others.)
Birthdays:
Richard Elia was born on June 5 and is forever 40.
Aaron Paige was born on June 6 and is forever 21.
Kayla Ramos was born on June 7 and is forever 25.
Ocean Yohannes Emru Campbell was born on June 7 and is forever 23.
Tasha Nicole Busick was born on June 10 and is forever 40.
If you would like your child mentioned on the podcast the week of his or her birthday, click here to fill out the short form with the needed information.
The special song written for our children's birthdays I Remember Well can be heard here.
Remember to Hold On Pain Eases; there is HOPE!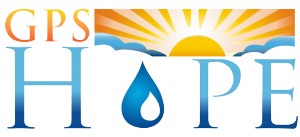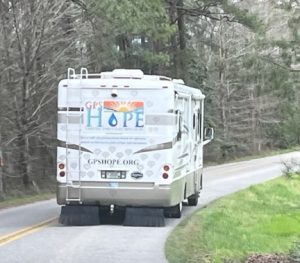 To have Laura come and minister at your event, contact us at office@gpshope.org.
Grieving Parents Sharing Hope (GPS Hope) is here to walk with parents through the darkness of child-loss, guiding them to a place of hope, light and purpose.
It is a safe place for anyone who has lost a child from this earth. There is no shame or judgment in where you are in this journey, including if you are struggling in your relationship with God or your faith has been completely shattered.