This is the second episode in the Finding Joy Again series.
As I push for myself to learn how to have joy back in my life again, one thing I am sure of is that we can't have joy without a revelation of God's love for us. We must learn how to live loved by God, which is a struggle for many parents, after the death of their child.
We want to pull God down to our level of humanity, to try and make sense of Him, but that just doesn't work. Because He is so much bigger than what we can comprehend, there are going to be answers we are not able to receive this side of eternity.
Feelings don't equal truth and they fail, but God's love never fails. We have to become vulnerable to see who He truly is and allow Him to love on us in this dark painful place, if we want joy in our lives again while waiting to be reunited with our children.
Links Mentioned in this episode:
Please remember to take a few seconds to give the podcast a rating and review.
It is easiest to give a rating/review directly from the app on your phone on the platform you are using to listen to the podcast. (Just go to the main page of the Grieving Parents Sharing Hope podcast and scroll down to the ratings and reviews.)
There are a couple of extra steps to give a review on Apple/iTunes from your computer. If you want to help others find us this way, here are the steps.  Click here, which will take you to the podcast.
• Under the podcast title, click on the box that says "Listen on Apple Podcasts" (and open iTunes when it asks if that is what you want to do).
• Once in iTunes, under the title Grieving Parents Sharing Hope, click on "Ratings and Reviews".
Here is where you can click on the star of the value you want to give the podcast (clicking on the 5th star is the highest, the first star is the lowest). Then just click on "Write a Review" under Customer Reviews to share  what you like about the podcast/why you listen to it.
THANK YOU!
Click here to become a monthly partner, giving hope to other parents, or to give a special gift to keep this podcast going, along with providing  other needed resources to bereaved parents.
(GPS Hope is a 501c3 nonprofit and runs on the financial support of those who believe in passing along the hope they have received to others.)
Birthdays:
Lukas Christofferson was born on June 28 and is forever 19.
Dominic Cardenas was born on June 28 and is forever 24.
If you would like your child mentioned on the podcast the week of his or her birthday, click here to fill out the short form with the needed information.
The special song written for our children's birthdays I Remember Well can be heard here.
Remember to Hold On Pain Eases; there is HOPE!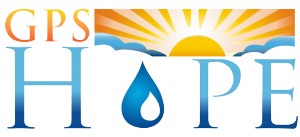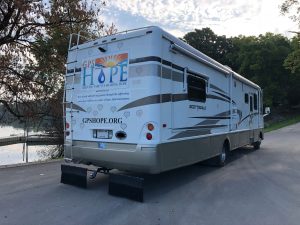 To have Laura come and minister at your event, contact us at office@gpshope.org.
Grieving Parents Sharing Hope (GPS Hope) is here to walk with parents through the darkness of child-loss, guiding them to a place of hope, light and purpose.
It is a safe place for anyone who has lost a child from this earth. There is no shame or judgment in where you are in this journey, including if you are struggling in your relationship with God or your faith has been completely shattered.