by Valorie Breslau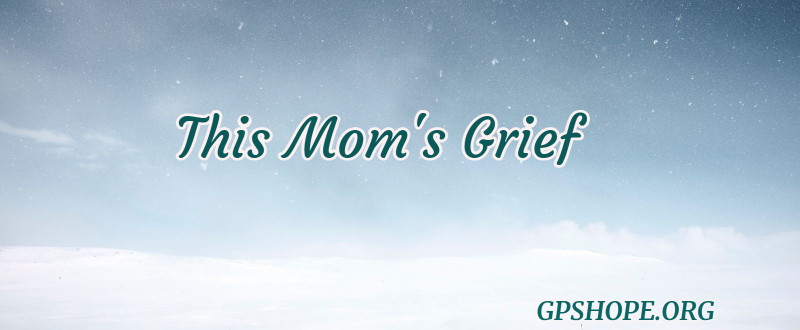 This Mom's Grief
Have a good day….
How will I ever be able?
My smile forever different
And broken
My world now unstable.
All my tomorrows without you
Frighten me to no end.
Dear Lord,
How can I do this without
my beautiful son, my friend?
What matters is different
Same no more.
What I wouldn't give
To have you crash through
The front door.
The person I was has left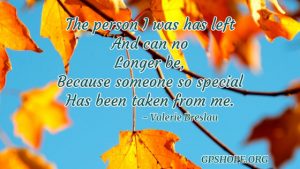 And can no
Longer be,
Because someone so special
Has been taken from me.
My heart is still beating
The same one that gave you life,
Most days I wonder
How, when it has been cut
With a knife.
The knife is called death
So final and dark,
It's taste in my mouth
Has left its scarred mark.
The life I once knew
Is broken and split in two
My existence is now measured
in living with and
then without you
Time will change ME,
Not make this go away.
I must surrender to knowing,
We will hug again
Someday!
I am changed by your death
until I take my last breath.
How long will that be?
Soon,
Is fine by me!
Until then,
I must trust the Lord with
My hourly request,
Please God,
Give me some rest!
Valerie Breslau is a mother of four sons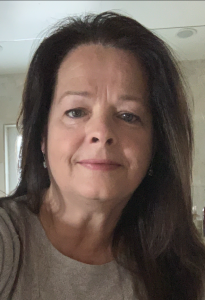 and a grandmother of two.  She is married to her high school sweetheart.  Many years ago as a young woman, she gave her life to the Lord and her strong faith has been the light that guides her path.   As a newly grieving mom, she knows the only way to survive the depth of despair is to lean into God more than ever. Only he can save her from the intense darkness of grief.  She is trusting God for hope and joy as she learns to navigate this painful new normal after the death of her son.

It is important to take care of ourselves, and that can be really hard in our place of deep grief. We may even struggle with not wanting to do anything in the way of self-care. At GPS Hope, we understand that, and have done what we can to help, by putting together a list of 30 simple ways you can bring yourself comfort and take care of yourself. To have it sent to you, just submit your name and email. (You will also begin to receive a Weekly Word of Hope, which you can unsubscribe from at any time.)
Expressions of Hope is provided by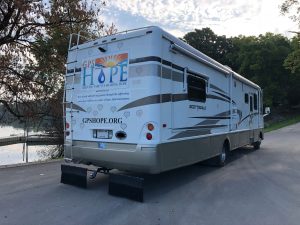 Grieving Parents Sharing Hope (GPS Hope). The founders, Dave and Laura Diehl, travel full time in their Hope Mobile (a 38-foot motor home) to be more easily available for speaking and ministry requests, and bringing intimate weekend retreats to bereaved parents. Laura is also a singer/songwriter and the author of multiple award-winning books.
If you would like more information about bringing Dave and Laura to you for an event, please send an email to office@gpshope.org.
If you are interested in bringing GPS Hope to your area for a weekend retreat click here.