Season Topic: The Many Facets of  Forgiveness
I think we will all agree that there is no wrong way to grieve, especially when grieving the death of your child, until it comes to our spouse (or someone close to us) and then they are doing it wrong if they aren't doing it like we are!
Laura's husband, Dave, joins her on this podcast for a candid discussion on how they grieved Becca's death differently, and some of the reasons.
Some practical suggestions
Laura and Dave go into depth on these three suggestions
• Plug into a local support group
• Drop unrealistic expectations
• Start a thankfulness journal
Sibling grief
Sibling grief will be its own series at some point, but Laura and Dave share briefly on why your other children may be doing things like pulling away from you.
Here at GPS Hope…
We encourage you to be determined that your child's death is not what will be the death of your marriage or other important relationships. At least not on your end. The way to do that is to accept and respect the needs of that other person in how they are grieving and take care of your own needs.
Forgiveness
Each week Laura has been sharing a different prayer with you to say out loud based on the topic and this week isn't any different. This week's prayer can be for anyone close to you who is not grieving the same way you are, including your other children, a parent, close friend, and of course your spouse.
If you would like a PDF of these prayers, just submit the information below.
Birthdays
Isaiah Santell was born on May 22 and is forever 16.
I would love to announce your child's birthday. Click here to fill out the short form with the needed information. And be sure to let other bereaved parents know that their child can be celebrated with our listeners!
The full song I Remember Well (which is the background song during the birthday segment) can be heard here.
Links referred to in this episode
GPS Hope Share & Care Groups – find out how easy it is to facilitate your own group
GPS Hope library (to download the free eBook From Ring Bearer to Pall Bearer)
To find out more about Laura's award winning book When Tragedy Strikes, click here.
Give Hope to Others: If GPS Hope has brought you hope and light in your grief journey, please consider helping us reach more grieving parents who find themselves hurled onto this same unwanted path. Click here to support GPS Hope monthly or to give a special gift.
And please remember to Hold On Pain Eases; there is HOPE!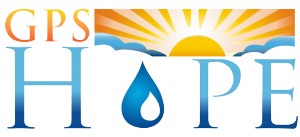 www.gpshope.org 
You are safe here. No masks needed…
Grieving Parents Sharing Hope (GPS Hope) is here to walk with parents through the darkness of child-loss, guiding them to a place of hope, light and purpose. This is a safe place for anyone who has lost a child from this earth. There is no shame or judgement in where you are in this journey, including if you are struggling in your relationship with God or your faith has been completely shattered.
To have Laura come and speak or sing at your event, contact us at office@gpshope.org.