This is a bit of a different podcast, as host, Laura Diehl, invites her husband, Dave, to join her. Dave and Laura Diehl are the co-founders of the national ministry Grieving Parents Sharing Hope (GPS Hope), and in this podcast episode, they share their story, including:
How their oldest daughter, Becca, died
How what started as a church life group began to unexpectedly turn into other things, as other bereaved parents started contacting them
Why Laura became an author of multiple books
The word pareavor (how it came about)
How God surprised them both by laying on their hearts to sell their house and travel full-time in a motor home they lovingly call the Hope Mobile
What it has been like adjusting to living in a house on wheels
Where their travels are taking them in the next six months
Along with encouraging bereaved parents to be patient as they decide how they want to honor the life of their child, Dave and Laura also share about the "In Loving Memory Hearts" that are filling the outside of the Hope Mobile, with the names of our children who are no longer here on this earth with us.
Birthdays
Dawson Morris was born on October 29 and is forever 19
Donice Vaughan was born on October 29 and she is forever 30
Zen Dylan Koh was born on November 1 and is forever 17
If you would like your child mentioned on the podcast the week of his or her birthday, click here to fill out the short form with the needed information.
The special song written for our children's birthdays I Remember Well can be heard here.
Links referred to in this podcast episode:
Find out more about the In Loving Memory Hearts on the Hope Mobile
Laura's books – Click here to see them all in the store
The following links take you to a more descriptive page of Laura's most popular books:
When Tragedy Strikes: Rebuilding Your Life With Hope and Healing after the Death of Your Child
My Grief Journey: A Coloring Book and Journal for Bereaved Parents
My Grief Journey Coloring Book and Journal for Kids
Hope for the Future: An Advent Journey for Bereaved Parents
Come Grieve Through Our Eyes: How to Give Comfort and Support to Bereaved Parents by Entering Our World
See our itinerary. (Send us an email at office@gpshope if you would like to set up a time to meet.)
And please remember to Hold On Pain Eases; there is HOPE!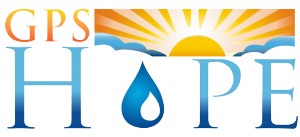 I want to partner with GPS Hope financially to help give support to grieving parents.
You are safe here. No masks needed…
Grieving Parents Sharing Hope (GPS Hope) is here to walk with parents through the darkness of child-loss, guiding them to a place of hope, light and purpose.
It is a safe place for anyone who has lost a child from this earth. There is no shame or judgement in where you are in this journey, including if you are struggling in your relationship with God or your faith has been completely shattered.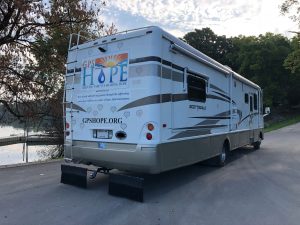 To have Laura come and speak or sing at your event, contact us at office@gpshope.org.