The message I kept hearing from many different places for the first two years after my daughter leaving this earth was: Don't do, just be. I believe it is a message we all need at some point when working our way through the darkness and back into the light.
The death of our child is a trauma, and we have some major healing that needs to occur in every part of us. We need lots of rest physically, emotionally, and spiritually for that to happen, which can be very difficult in our deep grief.
It is a process to learn how to rest in God, learning how to "just be" instead of feeling like we need to be "doing" something (or feeling guilty for not doing more than we are) which is what I talk about in today's episode.
Links Mentioned in this episode:
July Book Special (Purchase When Tragedy Strikes and get another book of your choice for only $5)
More information on the Rebuilding Your Life After Child Loss guidance courses (based on the book When Tragedy Strikes).
Information on joining Laura and GPS Hope on The Grief Cruise.
Click here to become a monthly partner, giving hope to other parents, or to give a special gift to keep this podcast going, along with providing  other needed resources to bereaved parents.
(GPS Hope is a 501c3 nonprofit and runs on the financial support of those who believe in passing along the hope they have received to others.)
Birthdays:
Andres Martinez was born on July 7 and is forever 21.
Jessica Lynn Szerlong  was born on July 9 and is forever 30.
Stephanie Waters was born on July 10 and is forever 21.
Ethan Barclay-Weberpal was born on July 10 and is forever 18.
Charlie Rhodes was born on July 10 and is forever 9.
Everardo Martinez was born on July 11 and is forever 19.
Clifford Patrick Keenan Jr. was born on July 11 and is forever 24.
Norma Gomez was born on July 11 and is forever 12.
Eric Breslau was born on July 11 and is forever 25.
Hagan Jones was born on July 12 and is forever 20.
If you would like your child mentioned on the podcast the week of his or her birthday, click here to fill out the short form with the needed information.
The special song written for our children's birthdays I Remember Well can be heard here.
Remember to Hold On Pain Eases; there is HOPE!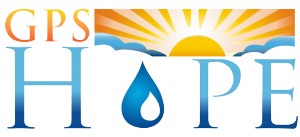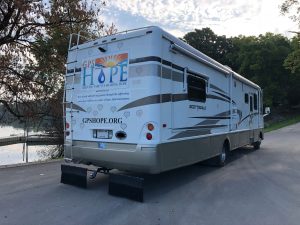 To have Laura come and minister at your event, contact us at office@gpshope.org.
Grieving Parents Sharing Hope (GPS Hope) is here to walk with parents through the darkness of child-loss, guiding them to a place of hope, light and purpose.
It is a safe place for anyone who has lost a child from this earth. There is no shame or judgment in where you are in this journey, including if you are struggling in your relationship with God or your faith has been completely shattered.